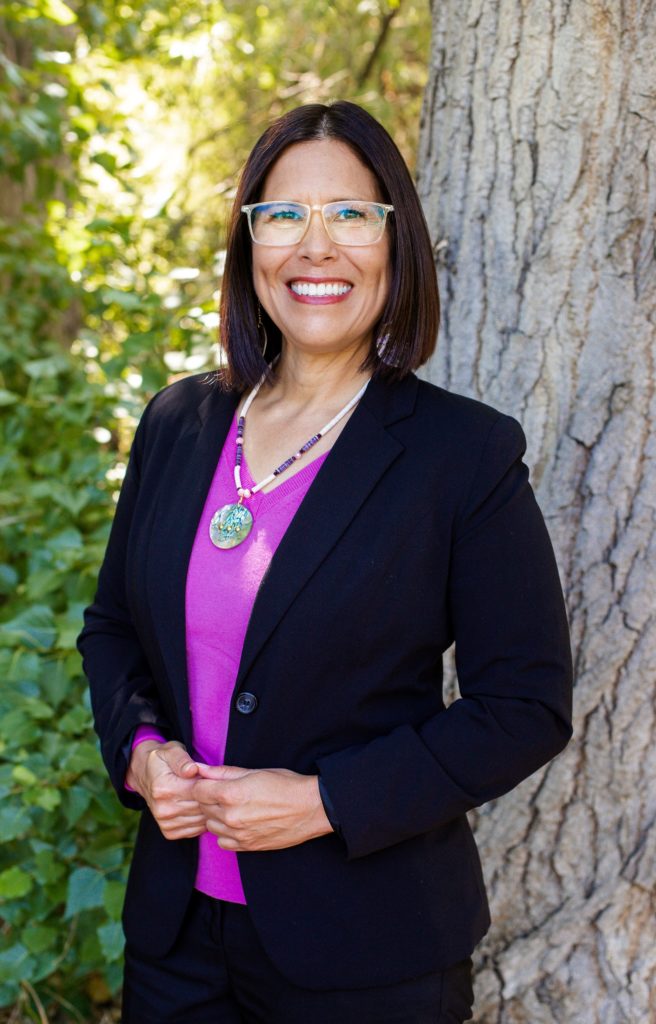 Trina is a member of the Confederated Salish and Kootenai Tribes. She has worked at HP Inc
for 20+ years. As a Diversity, Equity, and Inclusion Program Manager, Trina is responsible for
operationalizing global strategy to meet local needs, delivering initiatives to attract, retain,
develop, and promote diverse talent. She has been a speaker, workshop facilitator, and
panelist in local and national forums.
Trina has a BA from Stanford University and MBA from the University of Montana. She is
passionate about education and student success. In addition to the SKC Foundation Board of
Directors, Trina serves on the Wassmuth Center for Human Rights and the Kessler-Keener
Foundation boards. She is also a past SKC board member.
Trina is a proud mom of two competitive soccer players, and she and her husband love
spending their weekends at games.