Welcome! The Department of Institutional Advancement is dedicated to ensuring Salish Kootenai College's ability to provide quality post-secondary education opportunities for our students.
We support the College in its efforts to empower students through SKC's mission values of Cultural Perpetuation, Access & Success, Research & Service, and Quality Education.
Institutional Advancement at SKC is rooted in a rich history of relationship building, fund development, and program delivery. Our department serves as SKC's philanthropic branch that connects our campus's people and programs with community support. Whether through individual gifts, sponsorships, grants, or event-based funding, we serve as connectors and ambassadors of the empowering opportunities available in our unique community of learning. 
Our legacy includes over three decades of operation as SKC Foundation, a chapter which came to a close in 2022 when the organization's staff and assets were formally integrated and reformed as our current internal Department of Institutional Advancement. While our mission has always been exclusive in its support of SKC and our office has always been embedded on campus throughout, this new integration opens up exciting opportunities for closer collaboration with SKC administration, faculty, and staff. Additionally, we can achieve even deeper alignment with SKC program and project priorities to better share with our support networks. 
We look forward to being a connector for you through our funding campaigns, community gatherings and events, and scholarship programming.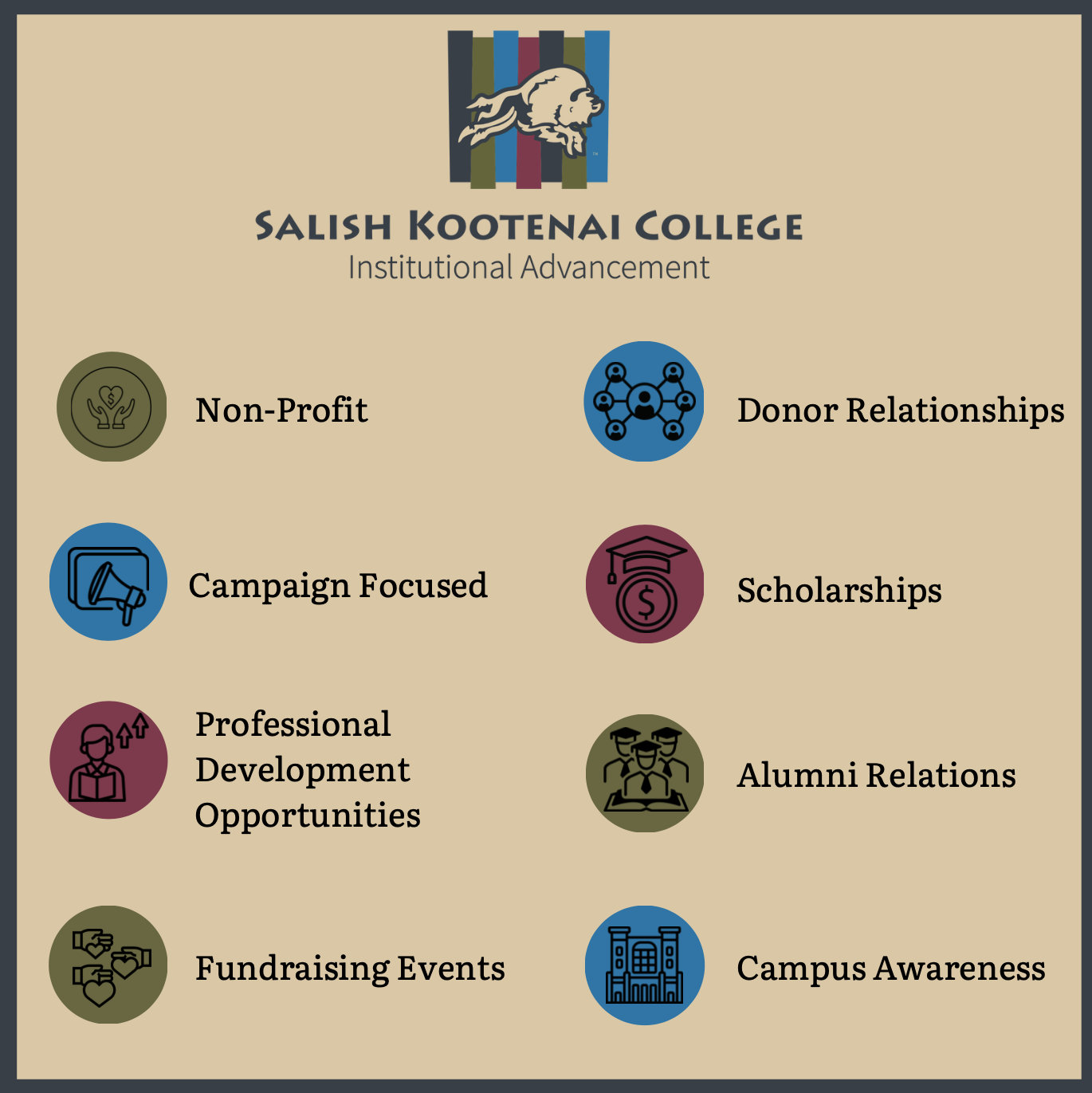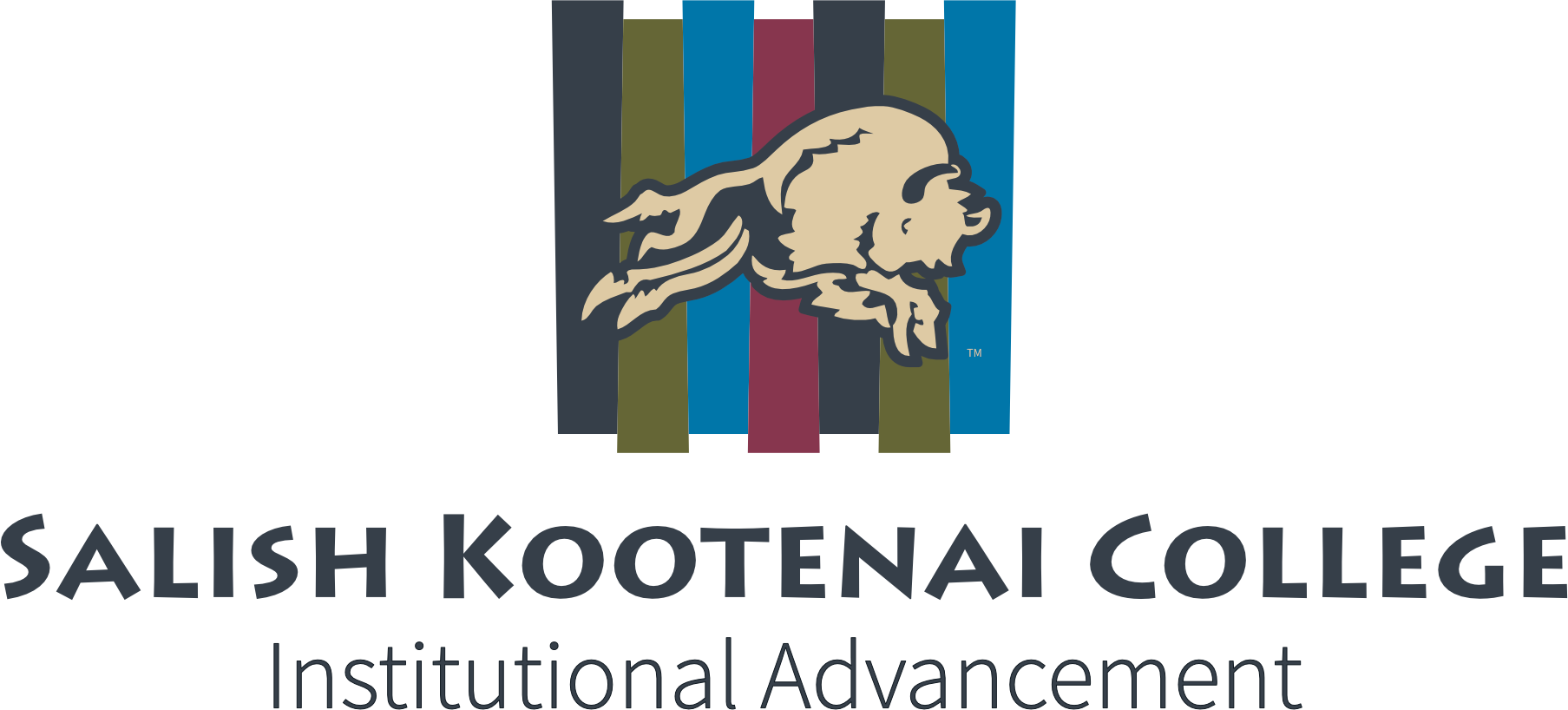 SKC's Department of Institutional Advancement's mission is to bring awareness to local and tribal communities about what makes SKC a unique learning environment-both culturally and educationally, while providing financial support to SKC students.
Dedication
Integrity
Service
Respect